Pink reveals she put on 16kg after 'brutal' surgeries during pandemic
Pink has shared a very relatable admission about her health after undergoing two major surgeries and taking a break from performing during the pandemic.
The Trustfall singer, 43, is preparing to embark on a mammoth world tour in June 2023 and told Variety she is champing at the bit to get back to live shows following a few big health scares.
"Having breaks is good for my voice. Not so good for the body," she told the publication, recalling her hip surgery and disc replacement operation in 2021.
READ MORE: Bruce Willis' family reveals actor diagnosed with dementia
READ MORE: Police called over Kanye's fight with photographer
"Especially during COVID – I gained 36 pounds. All I did was make sourdough and then eat the sourdough. And then I had not just the hip surgery but double disc replacement in my neck. So now I'm the bionic woman."
She added: "I've lost those 36 pounds, and I am stronger than I've ever been in my life. And I'm ready to go, and I'm ready to get the hell out of here. I've been home way too long."
Pink will be touring her ninth studio album Trustfall in 2023 and 2024 and is set to perform six shows across Australia.
The mum-of-two is known for her death-defying acrobatic performances – and this time is no different, as she explained to Variety. 
"We're having stuff built now and hoping it works. And every tour I do, the technology is advanced," she added.
"I figure by the time I need that hip replacement, that's gonna be advanced, also – it's gonna be easy."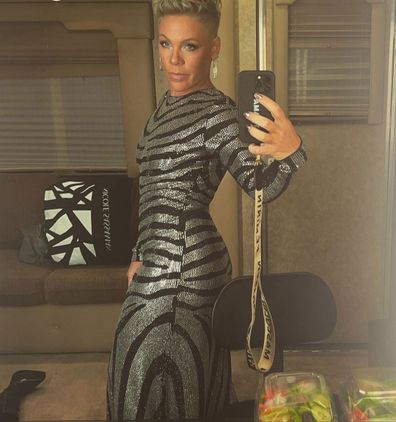 READ MORE: Surprise replacement announced amid TV host's shock exit
The singer-songwriter hasn't performed in Australia since her Beautiful Trauma tour in 2018.
Next year will mark her first-ever stadium tour Down Under – with her previous tours involving smaller arenas.
Her 2024 shows will include Allianz Stadium on February 9, Newcastle's McDonald Jones Stadium on February 13, Suncorp Stadium Brisbane on February 16, Metricon Stadium Gold Coast on February 20, Melbourne's Marvel Stadium on February 23, Adelaide Oval on February 27, and Perth's Optus Stadium on March 1.
Pink underwent a "brutal" hip surgery in November 2021 and documented some of her recovery on Instagram.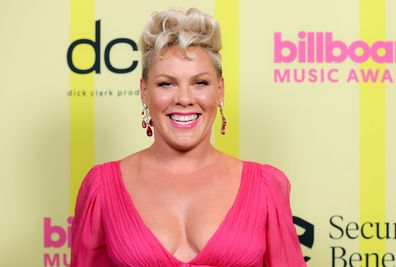 READ MORE: The best celebrity narrated books for your ears only
At the time, she thanked her husband Carey Hart, 47, for supporting her during the tough healing process.
"It was a brutal first week full of tears and pain med depression, ulcers from meds and constant fevers, but my @hartluck brought me through. (No one recovers from surgery like he does, he's not real)" she wrote.
"He brought me coffee in the shower, lugged around my 100 pound CPM contraptions everywhere I went, dried my tears, cooked me oatmeal, kept track of my meds, got me my phone charger, plugged in my compression machines, took my temp, made the bed, and talked me off the ledge."
For a daily dose of 9Honey, subscribe to our newsletter here.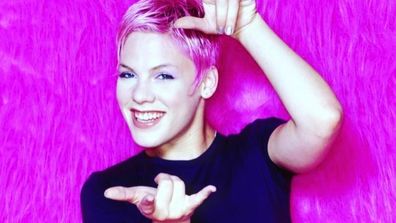 Pink's incredible life in pictures