Jack Nicholson's love child with waitress speaks out after 24 years
Jack Nicholson's estranged daughter is speaking out about her famous father, who she says she's never had a relationship with.
In an interview first with The Daily Beast, Tessa Gourin opened up about the Hollywood star and their estrangement since he had a fling with her waitress mother, Janine, back in the early '90s.
While Nicholson, now 85, has never publicly acknowledged Gourin as his daughter, it's apparently no secret in Hollywood that he fathered a love child. As it turns out, even Gourin claims she was told to refrain from saying she was Nicholson's daughter.
READ MORE: Bruce Willis' family reveals actor diagnosed with dementia
"From a very young age, my mother told me not to tell anyone that I have this famous dad," Gourin told the outlet.
"I knew he was powerful and Daddy Warbucks-level rich, so I kind of equated my life to being like Orphan Annie's."
READ MORE: Surprise replacement announced amid TV host's shock exit
However, her upbringing seemed far from desolate. Growing up on Manhattan's Upper East Side with her mum, Gourin attended private schools believed to be paid for by the actor.
The actor may have provided for her financially, but Gourin still would have liked a relationship with Nicholson.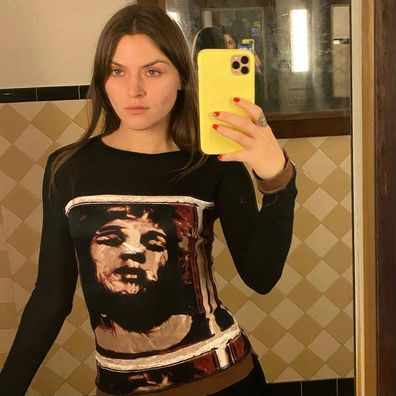 "I was dealt a really s—-y random card, but I'm not gonna let that destroy me. In fact, I'm gonna use it to fuel me," she said.
"My mum wanted me to have a relationship with him, but he said he wasn't interested."
Gourin says she has never been given a "concrete answer" as to why she and her dad are estranged but she's come to the conclusion that her dad is a "complicated person" and she was "simply collateral damage' in his fling with her mum.
READ MORE: Police called over Kanye's fight with photographer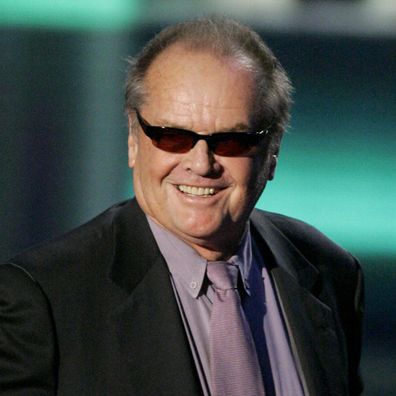 Currently, in Hollywood, the hot topic is nepo-babies – that is, children born to the rich and famous who are given a leg-up in the industry. Gourin wishes she could openly call herself one.
The aspiring actress wrote an essay for Newsweek, titled: I'm Jack Nicholson's Daughter – I Wish People Could Call Me a Nepo Baby, in which she says she would own that label.
"Having grown up without my father, I've sat on the sidelines and watched in frustration as other celebrity children have seamlessly secured roles or been signed to huge agencies," Gourin wrote in the piece.
READ MORE: The best celebrity narrated books for your ears only
"More recently, I have grown even more frustrated at what I think is a missed opportunity for these so-called 'nepo babies' to own their position and embrace it instead of complaining about it."
Nicholson has five other children with four different women. He shares actress daughter Jennifer Nicholson, 59, with ex-wife Sandra Knight, and is also dad to Lorraine Nicholson, 32, and Ray Nicholson, 30 – both actors – who he shares with ex-girlfriend Rebecca Broussard. 
It's believed Nicholson also has two other children from previous relationships.
For a daily dose of 9Honey, subscribe to our newsletter here.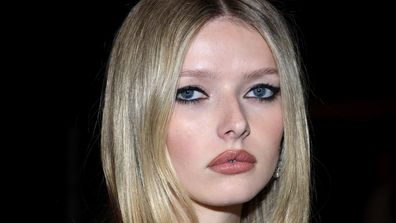 Gwyneth Paltrow's lookalike daughter in fashion week debut