Ryan Seacrest to depart talk show with co-host Kelly Ripa's actor husband Mark Consuelos announced as his replacement
Ryan Seacrest is saying goodbye to his morning co-host duties alongside Kelly Ripa.
Seacrest and Ripa announced the news during their morning talk show, Live with Kelly and Ryan on Thursday.
"I've decided to make this my last season as co-host," Secrest said, calling his decision, "bittersweet."
READ MORE: Reality star tries to marry girlfriend while still married
"You've gone from being a friend to a family member. You are family to us," Ripa said. "I'm so proud of you and I cheer you on endlessly."
Seacrest had originally committed to three years on the show, which turned to six, he said, because of the fun he's had hosting.
READ MORE: Florence Pugh refuses to address Don't Worry Darling drama
"I look up to you. I respect you so much," Seacrest said of Ripa. "I love the fact that we get to connect every day. There's nothing like this on television. This show really comes today because of an incredible family of people."
Seacrest will be stepping down from the show this spring. As for his replacement? Ripa's husband, Mark Consuelos will be taking on the gig.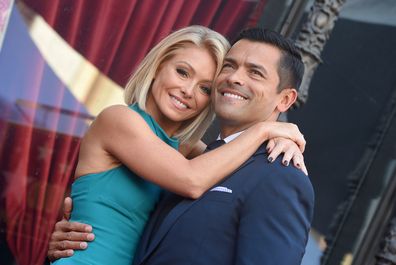 Consuelos has filled in on the show alongside Ripa countless times over the years.
Seacrest, one of the world's best-known broadcasters, first joined the hit show in 2017 after ABC began the search for Michael Strahan's replacement.
Since taking the job, the host has been pulling double – and sometimes triple duty – between his other gigs as host of American Idol and his nationally syndicated radio shows for iHeartMedia.
Live is based in New York. Seacrest's primary residence is in LA.
READ MORE: Reality star attempts to wed while still married to estranged husband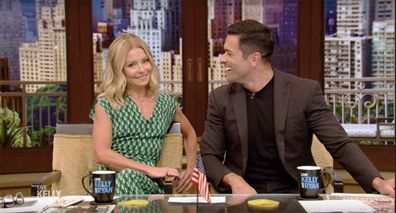 In a separate Instagram post, Seacrest expressed his thanks to Ripa and the show for the memories.
"I'm going to miss my work wife and all the laughter we share. When I signed on to host Live in 2017 it was meant to be for 3 years, but I loved the job and working with Kelly so much that I extended my time and last year I made the decision to stay on for one more final season," he wrote.
"I've been grateful to be able to share a cup of coffee with our viewers everyday, one of the best parts of the gig."
Seacrest then revealed he will also have more time to focus on his charities.
"I'll be transitioning out of Live this Spring to shoot the 21st season of American Idol in LA, continue my radio show on KIIS-FM and Dick Clark's New Year's Rockin Eve, and focus my summer on opening three more Ryan Seacrest Foundation Studios in pediatric hospitals across the country," he continued.
"I'm looking forward to coming back to guest host in the future and Kelly, I promise to forever share my food photos, chicken eggs, and olive oil with you. And congratulations to my brother Mark, feel free to remodel my dressing room!"
For a daily dose of 9Honey, subscribe to our newsletter here.
TV hosts and talk show legends: Then and now