Ryan Reynolds shares update on Blake Lively and new baby after couple welcome fourth child
Ryan Reynolds has shared an update on his wife Blake Lively and their now-family of six.
Speaking on CNBC's stocks show, Power Lunch, Reynolds was pressed by reporters about the recent arrival of their fourth child, which he and Lively slyly announced through an Instagram post.
"We didn't make a birth announcement, we just posted a photo," Reynolds said, dodging questions about his baby's gender and name. "And then the media just did what it does after that."
Watch the clip above.
READ MORE: Bruce Willis' family reveals actor diagnosed with dementia
READ MORE: Surprise replacement announced amid TV host's shock exit
"We're very excited. We wouldn't do this four times if we didn't love it, and we love it."
He added that Lively and his family, which includes daughters, James, eight, Inez, six, and Betty, three, as well as the newborn, were "fantastic".
"If we hadn't figured it out by now I think we'd be in deep, deep trouble," he said. "But yeah, it's a zoo over here. This is my office and to be honest, I'll probably spend the rest of my life in here," he joked.
READ MORE: The best celebrity narrated books for your ears only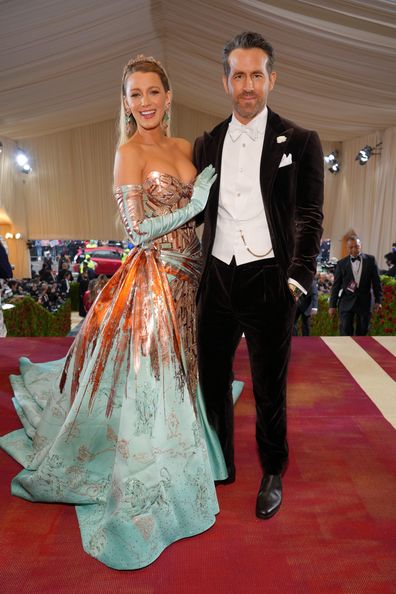 For a daily dose of 9Honey, subscribe to our newsletter here
News the pair's child had arrived came on Super Bowl day, with Lively sharing a photo of herself with Reynolds and his mother, in which her stomach appeared deflated compared to recent photos of her during pregnancy.
She captioned the post, "Puppy Bowl Sunday 2023. Been busy."
Fans and viewers immediately began questioning if Lively had given birth, with some assuming the little one had arrived.
"The baby is here!" one fan celebrated.
"She discreetly gives birth and then looks like this right afterwards in a tight shirt. She's good at this," another joked.
Lively first revealed her baby bump in September last year, when she walked the red carpet for the 2022 Forbes Power Women's Summit.
The Hollywood couple have been married since 2012. They met on the set of the Green Lantern film in 2010, but didn't start dating until 2011 as they were both in relationships at the time.
Lively gave birth to their first child in 2014.
READ MORE: Police called over Kanye's fight with photographer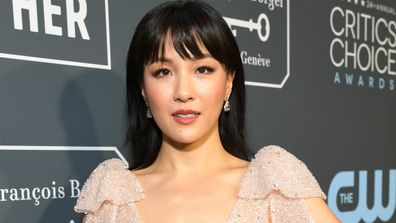 Star expecting second child after vanishing from spotlight