28 Pisces gifts that'll make them feel special in 2023
Welcome to Pisces season! Ruled by Jupiter, the god of the heavens, ethereal, sensitive Pisces are dreamers and the empaths of the zodiac. Emotional and tender, Pisces will be touched by any gift you give them, including and especially thoughtful gestures, no matter how big or small.
"Those born under the zodiac sign Pisces are known to be more creative than those born under any other sign," says Phoebe Fenrir, an astrologer and the author of "Survive Your Saturn Return," a guided journal. "You probably know your Pisces loved ones to be romantic dreamers."
With birthdays from Feb. 19 to March 20, the sign of Pisces is symbolized by the fish. "Pisces are deeply empathetic and compassionate," Fenrir says. "As the mutable water sign, they are open to immersing themselves in new experiences or listening deeply to the opinions of others. You should keep all these traits in mind when choosing a birthday gift for your favorite Pisces."
Ahead, with the help of Fenrir and other experts, we've picked out perfectly Piscean presents.
"Because Pisces love to immerse themselves in the lives of others," Fenrir says, "they are often devoted readers of everything from poetry to epics. For their birthday, a perfect gift is a book by another creative Pisces. Just a few of the brilliant Pisces writers whose works you might give include Anthony Veasna So, Anaïs Nin and W.H. Auden. And if you know a Pisces who revels in the macabre, a book of Edward Gorey's morbid stories and illustrations is a delightful gift."
Of course, picking out books for someone else can be a challenge to get right. You can always give the gift of your favorite book, but another way to go is to give a book-adjacent present, like this LED necklace-style reading light. For more ideas for the bookish Pisces in your life, check out our gift guide for book lovers.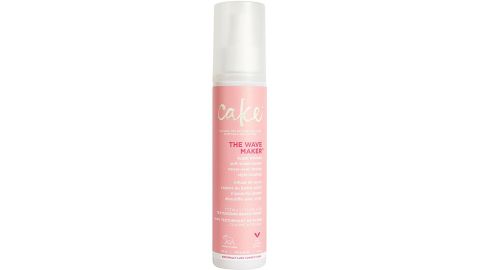 In addition to being CNN Underscored's deals editor, Chelsea Stone is also our resident Pisces, so naturally we fished around for gift ideas from her. (She still loves us even though we made that terrible "fished around" pun.) First up: A good hair wave spray, which she says "is beachy and Pisces-like."
Pisces season spans February and March, when, in many places, people are suffering terribly from dry winter skin woes. Stone suggests a nice moisturizer would be a nice practical gift to give during Pisces season, like this Necessaire body cream that she recently tried and loved.
Like their fellow water signs, those crabmeat-loving Cancers, you'll find that many of your Piscean pals have an affinity for consuming fish. Tinned fish is an elegant and on-trend gift to give the fishiest folks of the zodiac.
Stone agrees that tinned fish is a great Pisces birthday gift, and she picked out a gift set that takes the theme to the next level. "Something from Fishwife would be perfect for a Pisces — get it!? — and the trios are very cute."
Flowers are always a safe choice for birthdays, but they can feel a bit impersonal. Online florist Urban Stems solves that problem by offering a birthday bouquet designed for each zodiac sign. The Confetti bouquet for Pisces is a colorful assortment that evokes the Piscean qualities of empathy, creativity and imagination.
Creativity is a throughline of the Pisces experience. "Creative Pisces will appreciate any gift that allows them to tap into their artistic side," Fenrir says. "For this water sign, how about a watercolor set?" 
"For something even more playful," Fenrir says, "you could give them this set of playing cards adorned with the artwork of fellow Pisces Kehinde Wiley."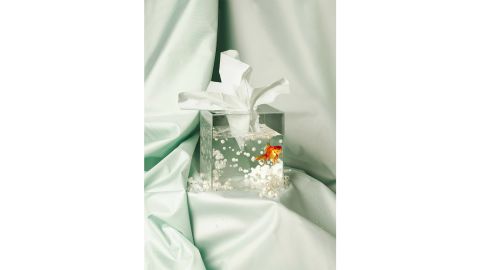 For the Pisces who likes a bit of structure when it comes to their meditative alone time, puzzles are a great way to relax the body and the brain. Stone calls this 70-piece fish-themed design a "very cute astrology puzzle!" We agree!
This 4-by-4-inch metal scrollwork picture frame is absolutely perfect for your sentimental, emotional Pisces BFF. Put a photo of the two of you in it and tuck a hankie in your pocket for when they inevitably tear up at the thoughtfulness of your gift.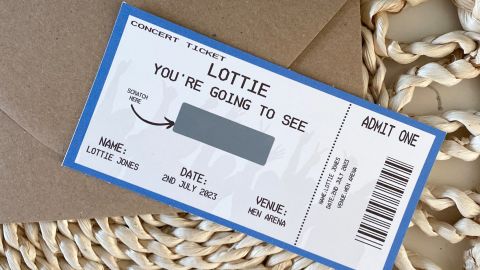 "Pisces revel in all kinds of new experiences, especially those in the art world," Fenrir says. "So you can't go wrong with giving them tickets to a concert, art exhibition or theatrical performance." A personalized card is a fun way to add excitement to the gift of tickets.
"I'm very into this new Hatch alarm clock," says Stone, who has the original Hatch alarm clock and who is considering an upgrade because she loves what she calls its "~dreamy~ vibes."
Each zodiac sign is associated with a body part; Pisces rules the feet. Gifts relating to the feet will thrill these little fishies, who are known for being highly sensitive — quite literally when it comes to their feet. Really good socks like the super-popular Bombas are a small luxury any Pisces will love.
Because they are so sensitive, gifts that promote self-care and relaxation are great choices for a Pisces. If you're looking for something that looks more luxe than its price tag would suggest, this set of five self-warming eye masks makes a great present.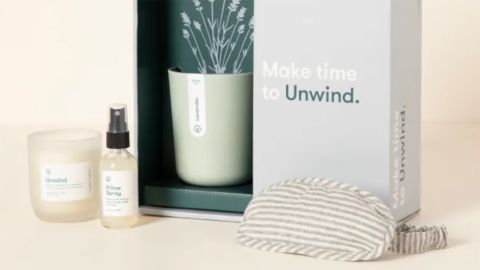 For a slightly more upscale turn on the self-care gift, go for this lavender aromatherapy set. Lavender is known for its relaxing properties, making it perfect for a nighttime ritual. The set features a lavender growing kit, a lavender-scented soy candle, lavender pillow spray and a 100% organic cotton eye mask.
Pisces is a water sign — and not just any water sign! Pisces is represented by the water-dwelling fish, making any gifts relating to water a perfect fit for this sign. Bath products like bath bombs and bath salts are one way to go, but for a true bath-lover, this full-body tub pillow is a gift that keeps on giving.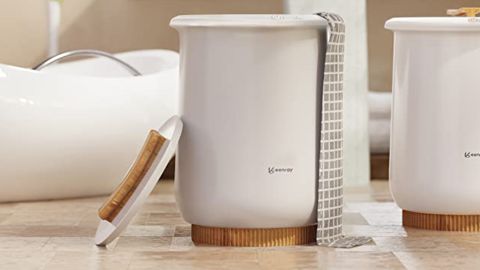 When they get out of the bath, treat the Pisces in your life to the gift of a warm towel. This standalone towel warmer has a built-in timer, and the extra-large capacity can accommodate two oversized towels and can also be used to warm robes.
As the dreamers of the zodiac, Pisces love to perfect their sleep environments. Wow them with this huge zero-gravity chair, which we absolutely loved when we reviewed it. It basically feels like lounging on a cloud.
Pisces have a lot of feelings, so we love this cheeky pencil set for a Pisces who is big on journaling or prone to doodling. The pale green colorway was chosen to reflect "a soft, flowy feel" that's perfect for Pisces, and each pencil is embossed with a gold foil message that captures the unique spirit of our Piscean friends.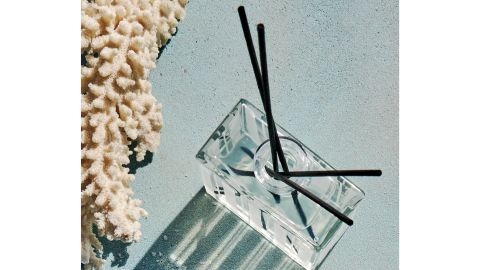 Well, this one is pretty self-explanatory! Bring the ocean right to your fishiest friend with this ocean mist and sea salt reed diffuser.
If hot drinks are more their thing, a set of fancy teas combines the Piscean love of water with the desire to relax and unwind. This tea drop sampler is a surprising twist on traditional teabag; the sweetened sampler set includes citrus ginger, blueberry acai, rose earl grey, sweet peppermint and matcha green tea drops, and the unsweetened selection features rose earl grey, citrus ginger and matcha green tea drops.
The minimal style of Mejuri's zodiac collection necklace is perfect for the Pisces who wants to wear their sign without their jewelry screaming "I'M A PISCES!" (We shall leave the screaming jewelry to the Leos.)(Leos, I am one of you, calm your manes.) The adjustable chain and pendant are made of gold vermeil, and the Pisces constellation design is inset with white sapphires.
Emotional Pisces can be prone to fits of self-doubt, and if you're shopping for an occult-oriented Pisces, this set of affirmation cards, which can be used solo or in concert with tarot cards, is a great way to let them know they're doing just fine!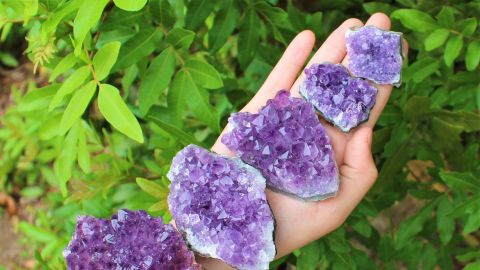 Amethyst is known for its healing qualities and its beautiful effect of bringing calm and peace, and it is also the birthstone of February Pisces.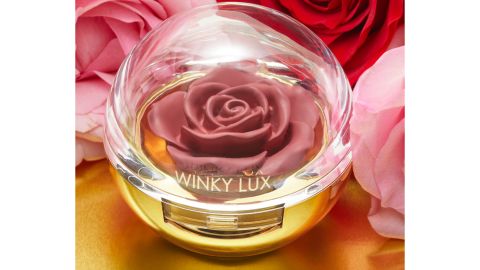 Elsewhere in the beauty realm, Stone confessed that she's coveting a cream blush stick because, "I want to be ~dewy~" and honestly we want that for her too! We love the dramatic presentation of this cream blush by Winky Lux.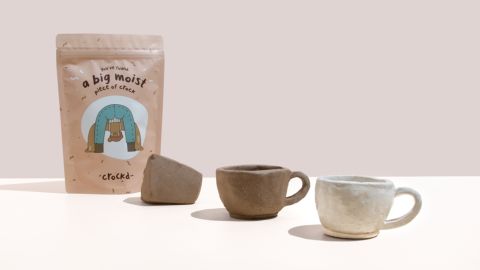 Crafty gifts also tap into what Antares Rising says is the Piscean desire "to work and feel aligned with their magic." Stone picked out this pottery kit that allows users to have art therapy right at home.